scroll "
People think I am disciplined. It is not discipline. It is devotion. There is a great difference.

LOVED BY ALL,
TRULY KNOWN BY FEW
To hear Luciano Pavarotti singing was to be moved by a voice of unparalleled passion. To meet him was to be drawn in by an irresistible magnetism. To know him was to discover a mind of kaleidoscopic interests known to few outside his inner circle. The artistry of his voice is unquestioned, but painting was his private passion.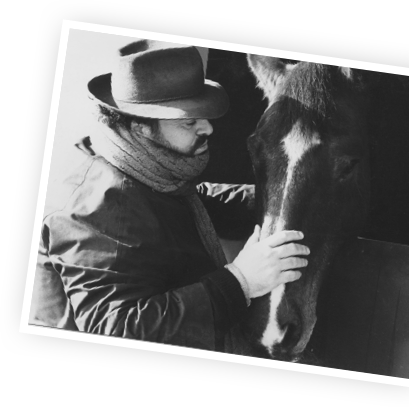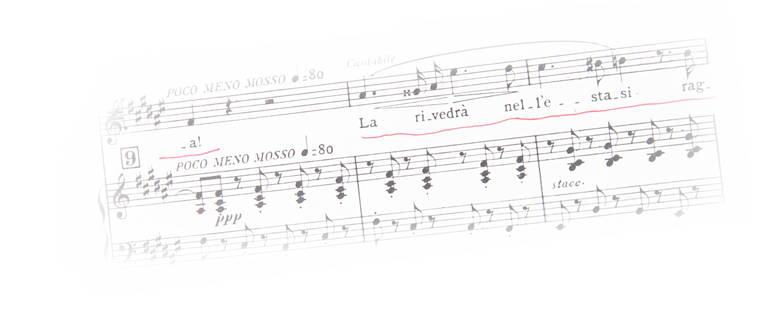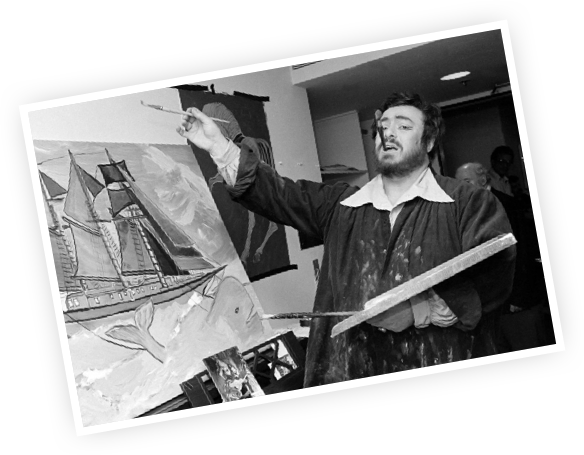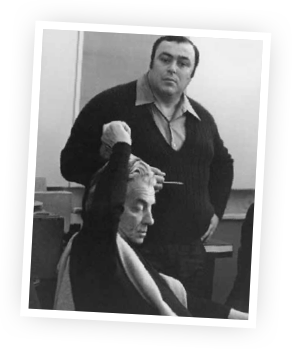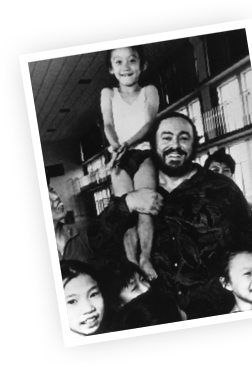 " It takes ten years
to make a sound like that "
Luciano Pavarotti
Pavarotti's dedication to his craft was underpinned by decades of practice. Only craftsmen of equal calibre can create a fitting tribute to his vocal skill. His masterful voice is heard as if for the first time, thanks to new sound technology. And his passion for painting is echoed in an exquisite art case, handcrafted for many hours by the artisans of British furniture maker, LINLEY.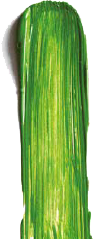 EXCLUSIVE
MUSIC
A specially-built music player contains the world's most elusive recordings: a set of Pavarotti's most celebrated vocal performances, restored to a quality sixty-four times superior to a CD – an emotionally overwhelming sound experience. His entire recordings with Decca, totalling 130 hours, complete the collection.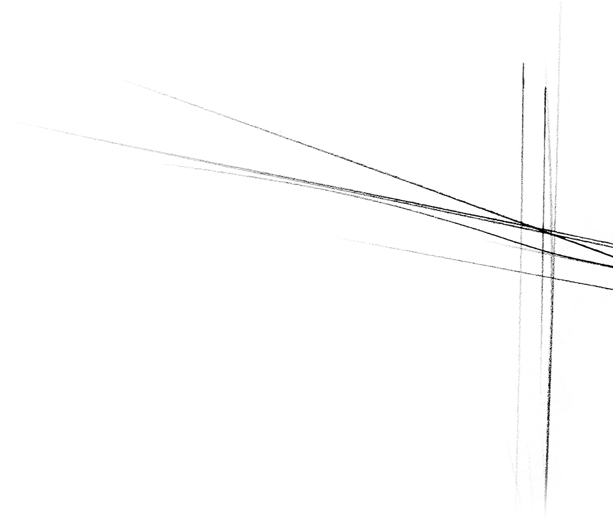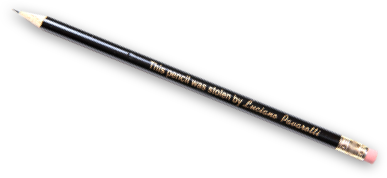 BEAUTIFULLY
PRESENTED
Notes dance on swirling staves. Music flows along a Venetian canal. Oil paints, brushes and manuscript paper invite artistic expression. Rare prints of Pavarotti's own paintings act as inspiration. A personalised note from the family waits to be discovered. And secret compartments hide treasures within. A visual and tactile delight. Music for all the senses.

MUSIC FOR
ALL THE SENSES
Artisan skills meet new sound technology in a masterpiece encompassing visual arts, marquetry and music – a tribute to Luciano Pavarotti's life lived in art.
Luciano Pavarotti: Life in Art. A limited edition of 71 collector's pieces, one for each year of the Maestro's life.
Decca Luxe re-establishes music as a form of art. It brings together unreleased recordings, new sound technology and skilled craftsmen to create timeless musical objects dedicated to iconic artists. Called Masterpieces, they are produced for the world's discerning collectors and music devotees.
Decca Luxe is a division of Decca Records, the iconic British label founded in 1929 and now part of Universal Music Group. For almost 90 years it has played home to craftsmen in front of and behind the microphone, supporting creators of timeless music from the Rolling Stones to Luciano Pavarotti, and pioneering inventions in audio technology such as Full Frequency Stereophonic Sound and the celebrated Decca Tree, honoured in the NAMM's 2017 Technology Hall of Fame.
REGISTER YOUR INTEREST
If you wish to enquire about the Decca Luxe Masterpieces – Luciano Pavarotti: Life in Art, please apply below.
Register your interest
Thank you for your interest in Luciano Pavarotti: Life in Art. The Decca Luxe Masterpieces team will respond to your enquiry shortly.